---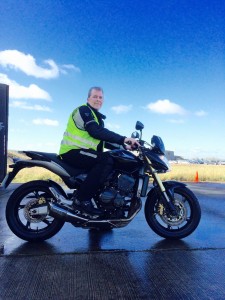 David Welch: Lead Instructor
David says, "Ive been teaching people to ride bikes forever. It's my passion. I like nothing better than to see a CBT student return a few years later to take their MOD 1 and MOD 2 and in some cases even become instructors!"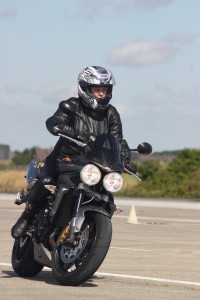 Carolyn Hayward:  Instructor
Carolyn says "Ive been riding for more years than I care to admit! I own a Harley and a Triumph. I love teaching and seeing new riders build their confidence. My dream is to organise biking holidays at home and abroad and to be the tour guide." Watch this space for more information about that!
---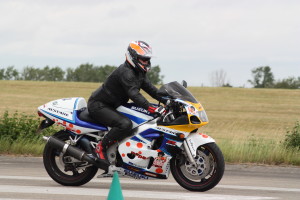 Darren Osker: Instructor 
I've been riding for ages, I'm also an instructor at work, don't let that put you off though, I ride for work as well as pleasure.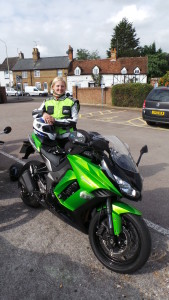 Ruth Clarke: Instructor
Ruth says "I fell in love with riding 4 years ago  and now spend most of my spare time indulging my passion for all things motorbike.  I ride all year-round and go touring on a Kawasaki Z1000SX. I also have a Triumph for the summer. Being an instructor means I get to give something back and hopefully pass on my enthusiasm and passion for riding to others."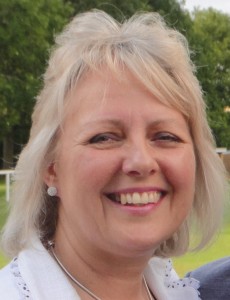 Fay Staple: Finance and admin guru!
Fay says, "Although I don't ride I am passionate about RideSafe Training being the best motorcycle training facility in the area and making it a great experience from your first contact to your final certificate and even the tea and biscuits in between!"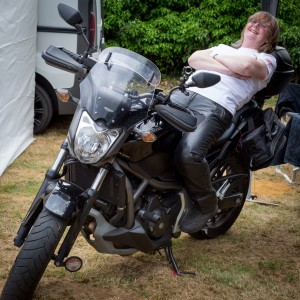 Jacqui Rogers:  Social Media and Marketing monkey
Jac says,  "I passed my test, with Ridesafe, in my 50th year, proving you can actually teach an old (lady) new tricks. I love riding in Portugal through the winter and I'm about to buy bike number two."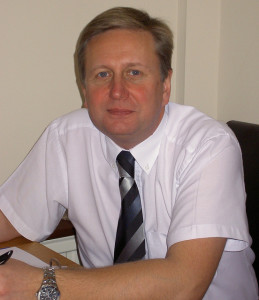 Paul Staple:  Director

Paul says "I don't ride (yet!) but I love all things motorised, two, three and four wheels. I've been teaching and training in some form or another for more than 28 years. RideSafe Training, SkidBike, Alconbury Driving Centre and SkidCar all have the best facilities, instructors and training equipment in East Anglia and I'm passionate about building that fantastic reputation ."